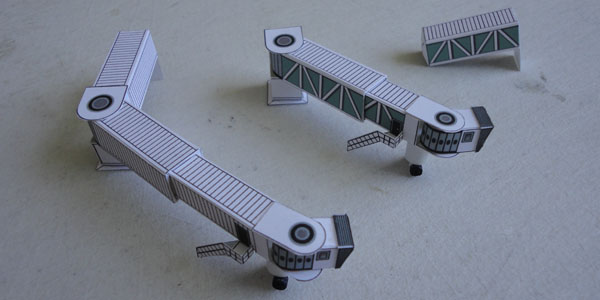 Model Airport Jetways
Product Description
The Model Airport Jetway kit consists of a PDF file containing a set of plans/instructions to build a model airport jetway. The kit comes with both designs – glass and aluminum sides. Check out the following video to learn how to build this project:
For best results we recommend printing the PDF file using a thick paper, such as Card Stock Paper (110 lb), available at your local office supply store. For a more realistic look, you may want to use a semi-gloss photo paper. Make sure the paper is at least 65 lb in thickness. Print this file using the highest quality setting for your printer.
These model airport jetways have been designed to work with both 1:400 and 1:500 scales. These Jetways are compatible with all of our Model Airports.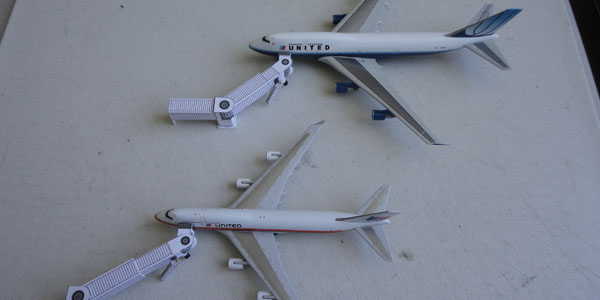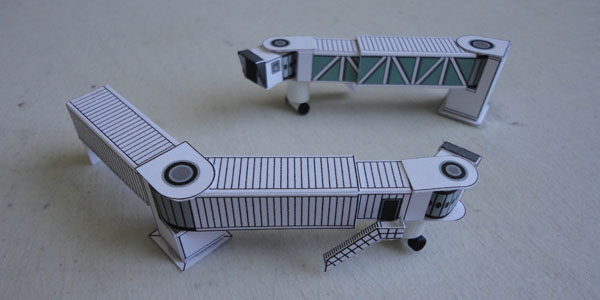 Free Download
PLEASE NOTE: This product is a DIGITAL DOWNLOAD FILE, it is NOT a physical product. No shipping is required. In addition, any airplanes, buildings and/or accessories displayed are NOT included.